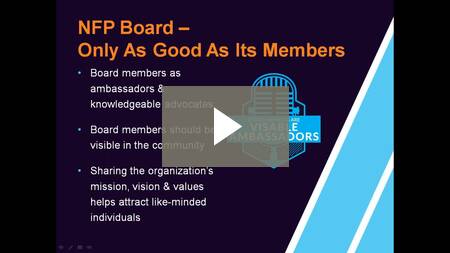 NOTE: CPE is not available for recorded webinars.
While NFP board members might not enjoy the fame and fortune of popular rock bands, they do have some things in common with them. After working with hundreds of not-for-profits, we have recognized five common qualities that highly effective "rock star" boards possess.
Tamara  todd and Brian Todd cover how to identify, and nurture, these traits in your organization's current or potential board members.