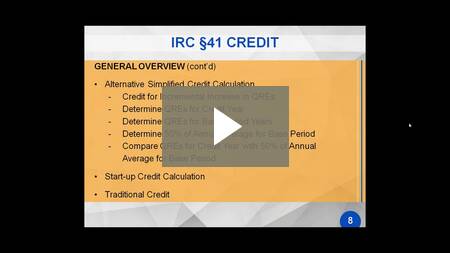 NOTE: CPE is not available for recorded events.
Think your business doesn't qualify for R&D tax credits? Think again. Many companies fail to realize they can qualify for the federal R&D credit (and state R&D credits), essentially leaving money on the table. As the result of recent legislation, more companies than ever can benefit by claiming R&D credits.
Don't assume your business isn't eligible.