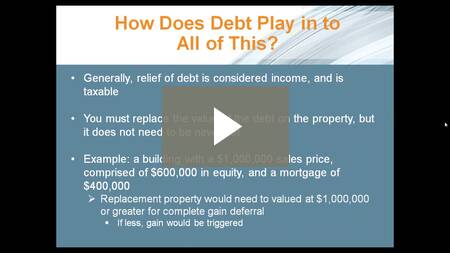 NOTE: CPE is not available for recorded webinars.
With banks issuing fewer lines of credit, effective cash flow strategies are more critical than ever to grow your business and stay competitive. If you're planning on selling real estate or personal property in the near future then you'll want to know about a Section 1031 "like-kind" exchange.
This tax strategy helps your company defer taxes, increase cash flow, reinvest for growth and maximize the return on your investment. However, this program might not be around for much longer as the government is proposing to eliminate all like-kind exchange activity in the near future. Take advantage of this benefit before it's too late!